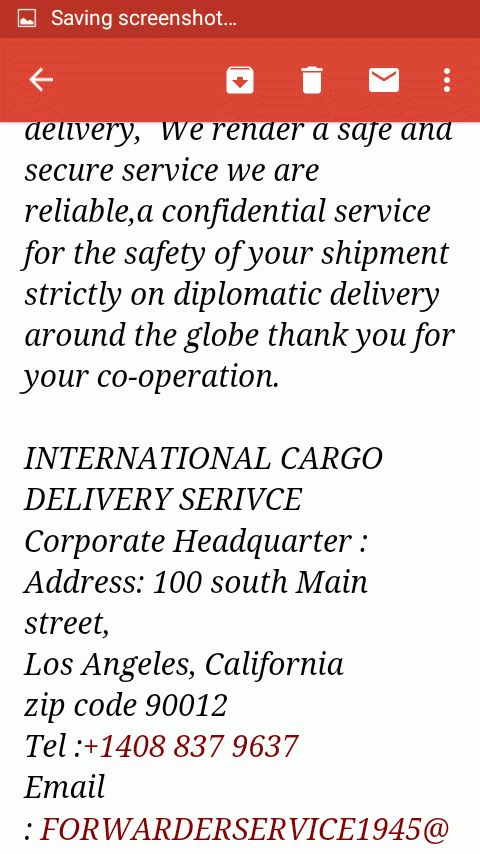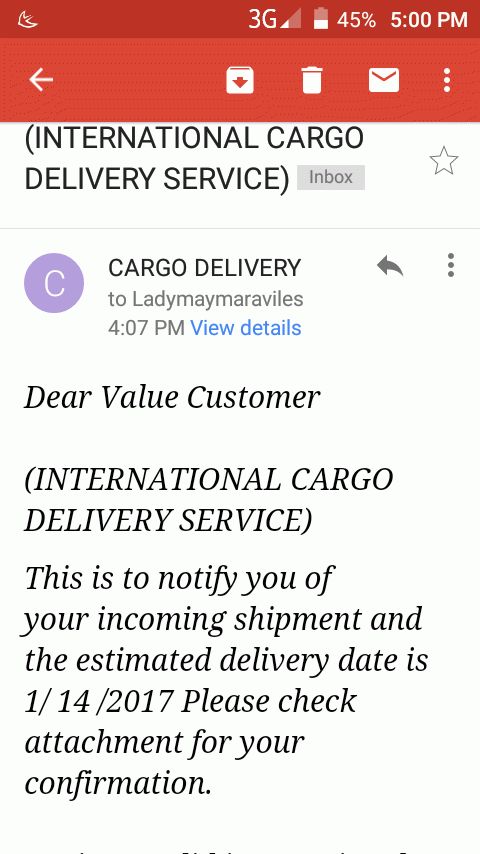 I really need help. Just this time, I was asked by a said customs representative here in Philippines that I have to pay 19,000 pesos for the tax and clearance of my package that was sent by my friend in internet.
I've got a friend who told me that he sent a package to me through international cargo services. In fact the cargo services sent me an email and a photo of the receipt so I never doubted it. It was said that I will received the package today January 14, 2017.
But this morning, a girl from the custom said I have to pay for clearance so I did pay them 19,000 pesos, I borrowed that money. And I told her to deliver the package. But suddenly she said the package violated a rule, because it contains a very huge amount of money. And I have to pay for the penalty cost 37,000 pesos. Its very huge.
I am very confused now what should I do. I really need your help.
Its too late before I discovered this page. Now my mom is crying because she was compromised by the money we use to pay them.
I really don't know what to think..is it a scam? Or not..
And I want to post here the emails and the contact numbers they sent me..even the cargo company mails to me. But I just attached the screen shots I made.
I really need to know if I was scammed or does this company exist..
Please I'm new here and I'm too depressed and I really need your help.
I already made the payments to them.
Thank you and God bless!