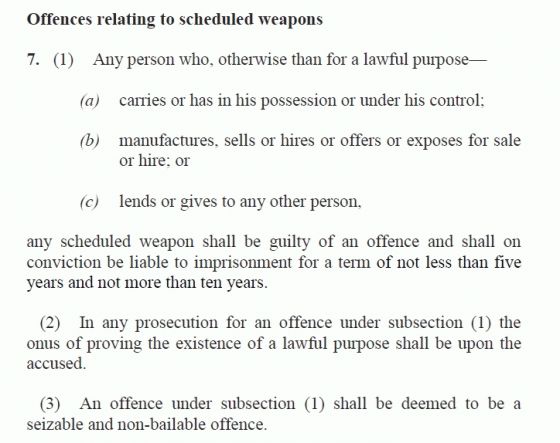 Quoting Section 7 on its own, The term "
lawful purpose
" is quite general. What constitutes as lawful purpose? Is training (e.g. martial arts) under a private instructor (or training institution) considered as a
lawful purpose
? Is doing a martial arts performance that involves the weapon considered a
lawful purpose
?
Second Question regarding Section 6(2)

What are the proper methods of "
proving the existence of a lawful purpose
"? Is calling up your instructor a way of proving it? Does the instructor requires a certain qualification or recognition as part of proving it?